Keep your trees healthy and strong
JEMM TREE is the go-to for expert tree care in Calgary and area. Our reliable and professional tree services help keep your trees looking beautiful and healthy while protecting your home or business.
We CARE ABOUT YOUR PROPERTY
UNPARALLELED Tree SERVICE!
When you work with JEMM you can rest assured that you'll get the experience you want from a Calgary arborist.
Reliable and Professional Tree Services
Our team of certified arborists provide honest, high-quality tree services that include a variety of pruning, removal and general care services. We are committed to providing a safe working environment for our clients, staff and the general public.
Expert Tree Care
Our team is well-trained in the latest techniques in tree care and pruning, so you can rest assured that your trees are in good hands with us. We will assess your trees' needs and provide the best solution to ensure the health of your trees for years to come.
We Care About Your Trees
At JEMM, we believe that proper tree care is key to preserving the beauty of your property. We strive to provide a professional service that meets all of your needs while protecting the health of your trees at an affordable price.
JEMM Tree Services is the top choice for reliable and professional tree services in the Calgary area. Our experienced team of experts provides quality tree pruning, removal, and more with a commitment to customer satisfaction. Get in touch today for your free quote.
01.
Quality and Value to the projects we deliver
02.
Tree Service on Time and on Budget
03.
Real Focus on Customer Satisfaction
The team at JEMM provides an array of services and specializes in tree pruning, tree removal, stump grinding and storm damage.
Stay up-to-date on the latest industry trends and news with our new blog. Get reliable and professional service from experienced arbor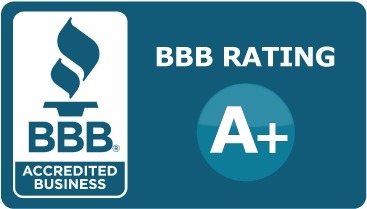 Dave H
Exceptionally impressed with Jemm Tree Services. Very professional from the quote stage through to job completion. Turned up on the promised date – on time – and with all applicable safety gear required. It was a tree removal job from a very tight area and they made it seem like an everyday walk in the park. Meticulous clean up and the price as quoted was more than fair. Would recommend Grant and his crew in the blink of an eye.

Fred B
JemmTree service has been in our neighbourhood twice recently and my husband and I have witnessed their work.. From start to finish they have been excellent.. They are skilled, work safely and leave the job site very clean. They are personable, and professional . We highly recommend this company!!!!!

Tyler Batdorf
Barrhead and District Social Housing Association
Facilities Manager
I was looking for someone to remove some big, leaning poplars that were going to fall on a building any day. While I had personally never dealt with any arborists, I had heard of JEMM Tree Service from a friend in the power line industry. Grant showed up and was ready to go to work.
